Unlock Beirut's gridlocked north entry
By Maurice Obeid, Daniele Diab
A version of this article appeared in the print edition of The Daily Star on September 18, 2012, on page 7.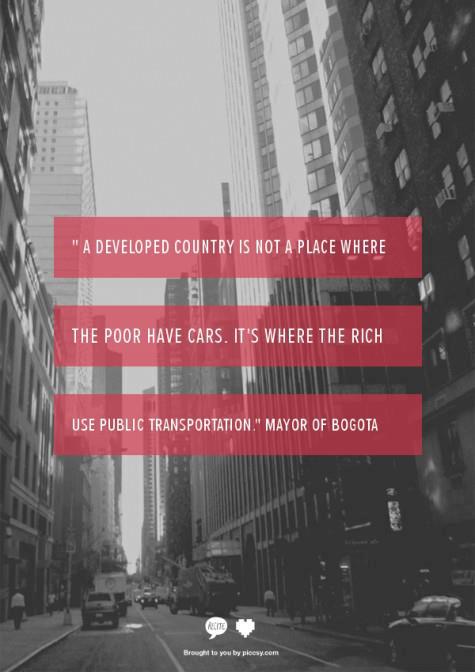 Getting stuck in traffic and complaining about it are daily ingredients of Lebanese life. Along the 30 kilometers between Jounieh and Beirut, the commute can last two hours. The price? On top of nervous meltdowns, idle time is costing the Lebanese economy upward of $2 billion a year in foregone opportunities. This is 5 percent of GDP.
With one vehicle for every two individuals, there are simply too many cars in Lebanon. Turkey, in comparison, has one car for every seven people. It doesn't help that Lebanese public transportation is limited to shared taxis, or "services," and unscheduled, rundown buses. The result is that travel demand, at 6,000 cars per direction, has exceeded the capacity of the northern highway to and from Beirut.
With current politics at a gridlock, the situation appears to be hopeless. But it is not. A yearlong study that the authors conducted at Harvard University, in conjunction with local and international experts, uncovered a solution.
It is not your typical scheme. It does not involve widening the existing highway. That would require getting rid of considerable commercial and residential encroachment, a politically impossible demand. It does not involve building a new highway. Billed at $1.2 billion, such a scheme would cost the state 6 percent of its annual revenue. It does not involve enhancing public transportation on the existing highway, as this would require a dedicated lane. The highway, which in some locations such as Kaslik converges to two lanes, lacks such a capacity.
The solution we propose is to rehabilitate the prewar railway path and dedicate it exclusively to public transportation.Maurice Obeid, Daniele Diab
The solution we propose, instead, is to rehabilitate the prewar railway path and dedicate it exclusively to public transportation. The appeal of using this passageway, which currently serves as a seaside relief road, is in its alignment with the highway and its proximity to residential neighborhoods and employment centers. We recommend implementing a high-speed bus system, with limited entry and exit points. In addition to fitting up to 11 times more passengers than would private vehicles, a functioning public transit system would go a long way in nudging the Lebanese toward shared transportation.
Specifically, Bus Rapid Transit, or BRT, offers the most practical hope for change. BRT provides faster service than ordinary buses. This is achieved by dedicating an exclusive path for buses, limiting the number of stops, and offering pre-boarding fare payment. Ease of access is made possible through a combination of a park-and-ride system and a dedicated shuttle scheme that carries commuters to and from the nearby suburbs in the Kesrouan and Metn.
If implemented well, as in Bogota, Colombia, BRT offers a fast and comfortable solution. And it is gaining momentum elsewhere as an idea. Rio de Janeiro is planning BRT lanes for the 2014 World Cup and the 2016 Olympic Games. BRT is also cost effective: While reaching the speed and capacity of rail options, it can cost as little as $80 million to build, compared to more than $400 million for rail.
BRT also offers added flexibility: Buses can be redeployed to the highway should increased demand on the dedicated path not materialize. And a damaged bus can be readily replaced while disruption along a rail path could cripple transit.
For Lebanon, there are significant benefits. Passengers can expect to commute from Jounieh to Beirut in under 30 minutes during peak hours. Studies indicate that an hour spent on the road costs the economy $4.5 per commuter, therefore reduced travel could save the economy between $2.2 and $3.4 billion, realized over a 15-year timeframe. An improvement in toxic emission levels would also result from shifts to higher occupancy vehicles. And finally, more people are expected to venture to and from the region. In a country with a geographically segregated population, a mass transit system increases the possibility for social integration.
Two main implementation hurdles, however, stand in the way. A key component of BRT is a dedicated and unhindered pathway. Currently, 11 percent of the old rail path is obstructed due to a combination of illegal construction and conversion into local streets. The government should provide resources to restore the continuity of the path.
If there is ever a cause that unites the Lebanese, it must be transportation … it is a public necessity for people of all political persuasions.Maurice Obeid, Daniele Diab
The institutional framework also needs to be revisited. Today, the Transportation Ministry heads public transit only in theory, with more than 98 percent of buses run by private individuals caught up in a patronage relationship with local politicians. To ensure expertise and scale efficiency, a private operator should run the BRT project through a fair and productive public-private partnership. The public-private partnership should be established through a transparent bidding process, focused on technical expertise.
For significant progress to materialize, transportation needs to become a government priority. That is unlikely to happen without people voicing concern and demanding an overhaul. The fate of transport may well rest on the work of grassroots movements that create the burning platform needed to necessitate change.
If there is ever a cause that unites the Lebanese, it must be transportation. Transportation is a matter of economic development because it moves people, goods and ideas. It involves social mobility, because it provides access to employment. It also involves quality of life and environmental sustainability. After all, we are talking about a main highway in Lebanon, a public necessity for people of all political persuasions. How ironic that for as long as the political process is stuck, so too will remain commuters on the road.
The solution is clear. It is a matter of making it happen.
Maurice Obeid is a management consultant with McKinsey & Company in New York. Daniele Diab is a trader at Morgan Stanley in London. While at Harvard University they conducted a yearlong study on transportation in Lebanon. They wrote this commentary for THE DAILY STAR.
(The Daily Star: Lebanon News: http://www.dailystar.com.lb)